See on Scoop.it – Assistive Technology for Education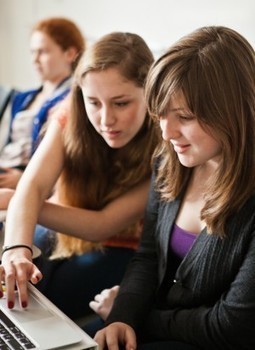 "For many educators, helping students direct their own learning is a priority. Educator and author Alan November,who has been talking about ways to get students to own their learning for years, draws on his experiences as a teacher, principal and education consultant to tell stories about some of the ideas he sees as integral to education."
Diana Petschauer's insight:
Powerful Article and Insight: "We might have robbed kids' natural ability to take control of defining their own problems by spoon feeding them little tiny problems one at a time."
It is certainly time to get out of this educational rut of conformity, and foster learning by supporting students' curiosities, strengths, learning styles and preferences. Educational and Assistive Technology combined with excellent teaching and guidance allows students to research, create, collaborate, contribute, and foster their own learning. Instead of educating and creating "woker ants," we need to educate and encourage entrepreneurs and leaders who will compete globally when they graduate.
See on blogs.kqed.org