See on Scoop.it – Assistive Technology for Education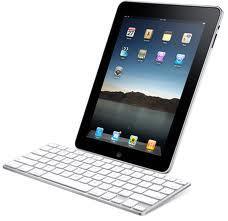 Live Webinar-iPad Apps for Struggling Readers & Writers & Print Disabilities
3 Dates & Times for Your Convenience! September 4th from 4:00-6:00pm; September 6th from 7:00-9:00pm; or October 2nd from 8:00-10:00am EST. (New York, USA Time).
In this live webinar training you will learn about the Best Educational iPad Apps for students or adults who have difficulty with Reading and/or Writing, including challenges with Math! Apps that are useful for related therapists such as OT, SLP, and Reading Specialists will also be demonstrated. If your student struggles with a print disability due to Dyslexia or specific LD, Low Vision or Blindness, Difficulties with Processing or Executive function, or Physical Disabilities, you will learn about apps that will assist them to read, write, compute, complete assignments, create graphic organizers, schedule and receive reminders, comprehend, organize, take notes, and access textbooks and learning materials in a digital and audio format.
Diana Petschauer's insight:
Apps that include text-to-speech for books, websites, documents, and PDF's with annotation; word prediction; note taking; graphic organizers and mind-mapping; magnification; voice recognition; audio recording; math support; Scanning with OCR (Optical character recognition);object identification; support while browsing the internet and researching; font selection; Letter & Number formation and foundational literacy skills; Digital story creating, and more. You will have the opportunity to download apps, ask questions and learn hands-on. You will learn about realistic methods of implementing apps in education and to access everyday curriculum and learning materials. Applications for employment and access to the community will also be demonstrated. A recording of this webinar will be sent to you upon attendance for your future review and access.
Registration Fee is $35.00 (USD). Space is Limited! Register Below or contact Diana via email: dp.atspecialist@gmail.com or phone-1- 603-998-4980.
Click Here to Register:
https://adobeformscentral.com/?f=RSJjaaUmrOmrYgkPneeWrw
See Website and Description Here:
http://assistivetechnologyforeducation.com/ai1ec_event/live-webinar-ipad-apps-for-struggling-readers-writers-print-disabilities/?instance_id=48
See on assistivetechnologyforeducation.com