See on Scoop.it – Assistive Technology for Education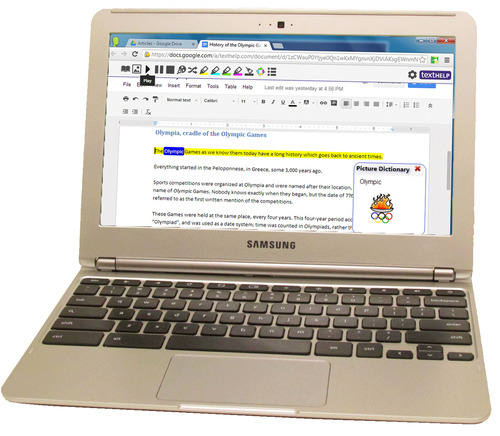 NHTI & Assistive Technology for Education Are Hosting an Assistive Technology Workshop! At The Center For Educational Excellence, NHTI: Free and Low Cost Assistive Technology Tools…
Diana Petschauer's insight:
In this workshop you will learn about several Free and Low Cost Assistive Technology options for your Struggling Readers and Writers, including students with learning and print disabilities. Free resources via State and Federal Grants, Free and Low Cost apps and extensions in the Chrome Browser and Web Store (available for Chromebooks as well as typical laptops or computers), Free and low cost apps for the iPad, Free access to audio books and voice recognition, literacy supports, Built-In accessibility options and more! Assistive Technology to support the struggling learner in your classroom or at home will be demonstrated. Students who have difficulty with Reading and/or Writing, including challenges with Math! If your student/child struggles with a print disability due to Dyslexia or specific LD, Low Vision, difficulties with processing or executive functioning skills, or a Physical Disability, you will learn about AT (assistive technology) solutions that will assist them to read, write, compute, complete assignments, create graphic organizers and brainstorm, organize, take notes, schedule and receive reminders, and access textbooks and learning materials. AT that includes text-to-speech ,word prediction, note taking, graphic organizers and mind-mapping, magnification, voice recognition, audio recording, math support, Scanning with OCR (Optical character recognition) , support while browsing the internet and researching, foundational literacy skills, digital story creating, and more. You will learn realistic methods of integrating the assistive technology and implementing AT for everyday access to curriculum and learning materials.
or Contact Heather Wood at 603-271-6484
hwood@ccsnh.edu
More information is Here.
See on assistivetechnologyforeducation.com